The M3BA is a wireless architecture for scalable and simultaneous acquisition of Electroencephalogram (EEG), functional Near-Infrared Spectroscopy (fNIRS), Accelerometer, and other biosignals. Its miniaturization and customization provides an infrastructure for neuroimaging, monitoring and Brain Computer Interfaces (BCI) outside of the laboratory and in the real world. The M3BA is fully stand alone and can be integrated into any kind of head gear and has been used in multiple research collaborations across the world. It is currently being adopted for use in medical applications, and available as OEM device, see further info below.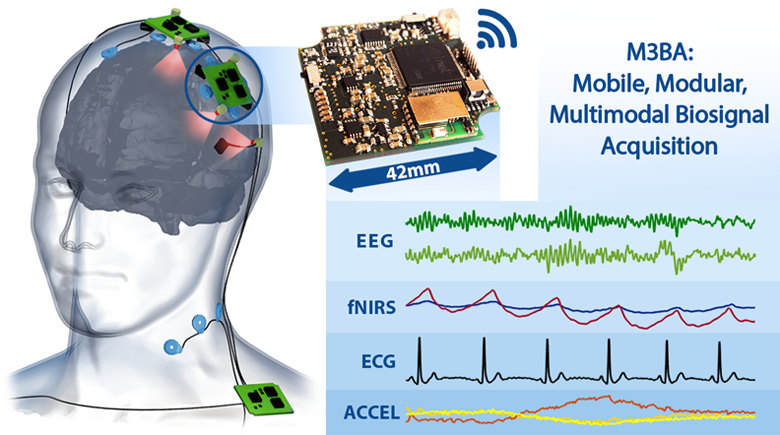 You can find more information in the following literature resources
The M3BA architecture is patented. If you are interested in obtaining a license for a specific domain, please contact us here. If you are interested in buying M3BAs as an OEM device for your research or product, please contact the Bionics Institute below: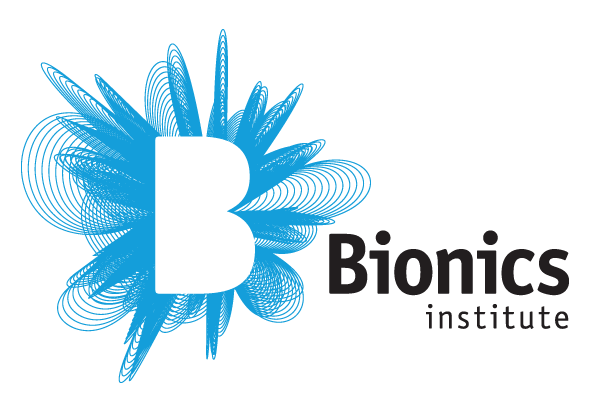 The Bionics Institute of Australia is currently developing and distributing M3BA devices as an OEM solution for research and medical projects and products. If you have any questions, please use the contacts below:
Development Engineer: Darren Mao, for technical questions
DMao@bionicsinstitute.org
Project Manager: Mikhail Korneev, for purchasing/all other questions MKorneev@bionicsinstitute.org
For more info on the Bionics Institute please follow this link.
You can learn more about the EarGenie project here. The EarGenie is a medical application project using fNIRS (and the M3BA) for the assessment of infant hearing.